Led road stud is the flashing solar cell powered and maintenance-free lighting device used in road construction to delineate and /or illuminate the lanes to road users during the day and night. They have been specifically designed with road safety in mind and can help to prevent serious accidents and emit rather than reflect light. Solar LED Road Studs are also known as solar raised pavement markers, solar reflective lane markers and solar led road stud reflectors.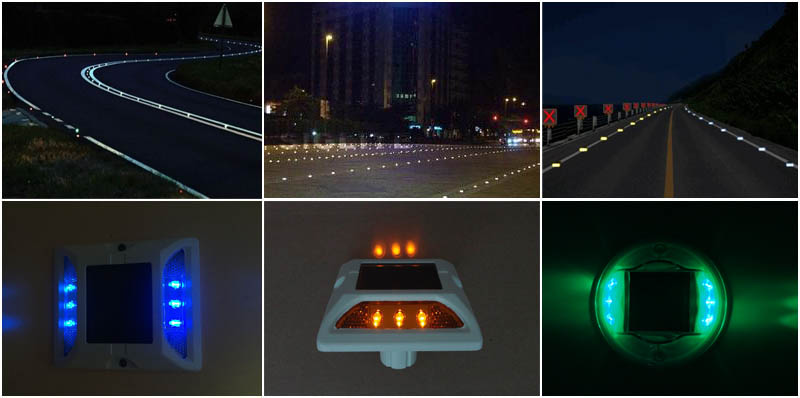 Place to Install:
1. Dangerous blind corners and sharp-curves, black spots and poorly lit areas.
2. Areas with unpredictable weather conditions.
3. Joint intersections, on and off ramps, center lines and dividers, entrance warnings, carpool lanes, bridges, cross and side walks
4. Guidance lines, traffic islands, roundabouts and mountain roads.
5. Taxiways at airports, bike and pedestrian lanes, aboard ships and watercrafts.
6. Entertainment areas, parking lots, hotel entrances and gas stations etc.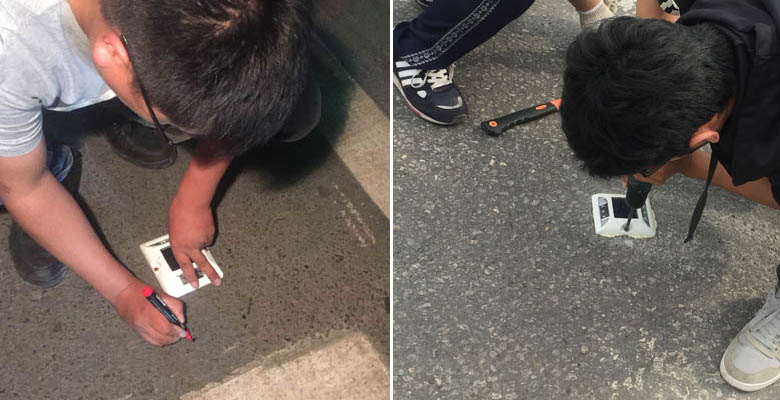 Why choose us:
1.We have professional technical development team, support OEM services to meet your unique needs.
2. Quick update product line, diverse types of product models to meet your one-stop procurement requirements.
3. Support all kinds of the orders no matter quantity is big or small, totally meet your requirement on all kinds of quantity request.
4. With over 15 years experience in this line, professional manufacturer. Any inquiries will be replied within 24 hours.
China manufacture professional road stud.
We specialize in roadway safety industry for more than 15 years. We specilize in LED traffic singal light, arrow traffic light, LED road stud, traffic countdown timer, ETC , LED pixels cluster, traffic guide light etc. All of our products comply with international quality standards and are greatly appreciated in a variety of different markets throughout the world.