The reflective solar road studs can provide effective night guidance during night hours and adverse weather conditions. The road studs are easily visible and can be heard and felt due to the rumble when a vehicle crosses over them. Available in different aluminum and rigid plastic sizes for both center division and to delineate edges, the 3m road studs are highly impact proof and known for high reflectivity and competitive road studs price.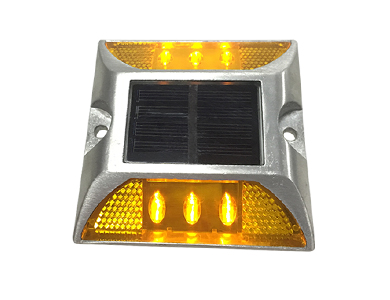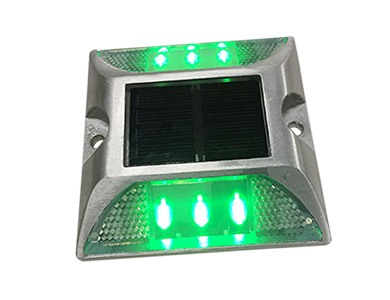 Features of solar road studs:
- Strong pressure resistance, shock resistance, high temperature resistance.
- Strong reflective effect, warning vehicles in the night obviously.
- LED indicators are mounted in one side or double side according to customers' requirement.
- The road stud is designed with handgrips and screw holes on both sides, which can be installed firmly on the road.
- Designed by integrated circuit and thermostability rechargeable batteries from solar road studs manufacturers. Ensure the long servicing life and performance of the product.
- Passed CE,ROHS
Specification:
Name:
Solar road stud
Material:
Aluminum+PC

Power supply:
Monocrystalline solar panel
2.5V/120MA for NI-MH;
5V/60MA for lithum battery;

Battery:
NI-MH 1.2V/ 600mah(high temperature resistance);
Lithum battery 3.2V/500MA
Lens:
PC
LED:
Ultra bright diameter 5mm(4pcs or 6pcs)
LED Color:
Red,Yellow,Green,Blue,White
Working model:
Blinking or constant(charged at daytime, working automatically at night)

Working Hours:
(1).Blinking:140hours for NI-MH battery; 130hours for lithum battery;
(2).Constant:40hours for NI-MH battery; 35hours for lithum battery;

Visual distance:
>800m
Water proof:
IP68
Resistance:
20T

Life span:
2years for NI-MH battery;
5years for Lithum battery;
Size:
104*104*20mm

Packing:
2pc/box;60pcs/ctn
Carton size:
58.5*24.5*18.5cm
Weight:
21kgs/ctn
Certificate:
CE & ROHS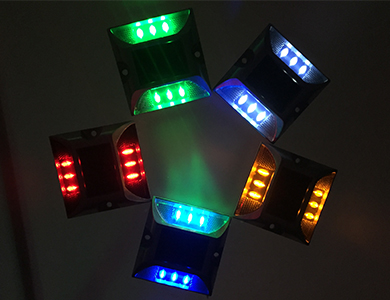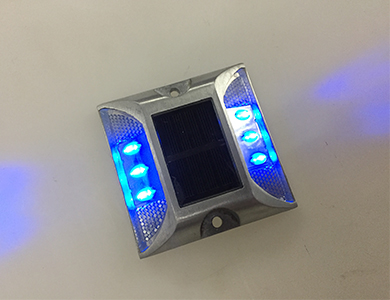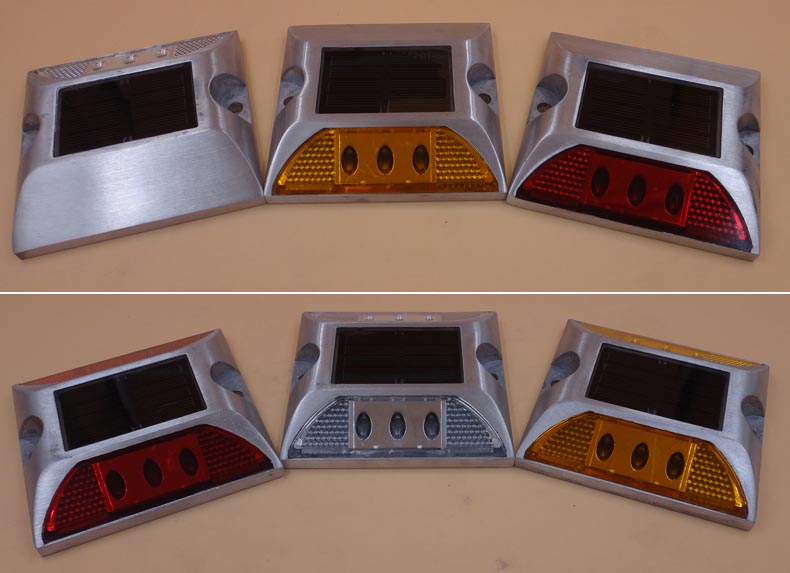 Why Choose Us:
1. Unique designed, good quality, competitive price.
3. We have professional technical development team, support OEM services to meet your unique needs.
4. Quick update product line, diverse types of product models to meet your one-stop procurement requirements.
5. We are a manufacturer not trading company, we have produced the road stud products for years, so the price is quite competitive in the market, and the quality is superior.