The city council of Cambridge had launched a consultation to install the solar road studs in the footpath through Coe Fen. The solar road stud is placed at 12 meter's interval from Lammas Land car park to Trumpington Road. After the installation, the safety and visibility are improved greatly on bad weather conditions or at night. The application of solar road studs is favored by people around Coe Fen. The solar road studs had been installed in Lammas Land and along the Bin Brook Pathway before this project.
It is well-known that the solar road stud is a cost-effective way to improve the safety and visibility at night. It is widely applied all over the world. The solar road stud can be seen from in the distance of over 1,000 meters, which is about ten times of the visual distance of the traditional reflective road studs, and are seen as a much better alternative for drivers motoring in bad weather. The solar road studs are installed in the center of the footpath in Cambridge's Coe Fen, which can prevent cars or other vehicles running in this place. And it can be regarded as the street light to delineate the way for pedestrians. For there is abundant with sunshine in this place, the solar road stud can absorb enough solar energy to support itself working effectively.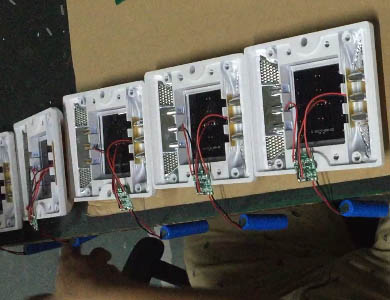 Video: Production of the Solar Road Stud
If you want to buy solar road stud, you can contact with NOKIN TRAFFIC FACILITY. NOKIN is a professional manufacturer and supplier in the field of traffic safety industry. NOKIN has a strict and perfect quality control system with high quality standard in each process. NOKIN can also supply OEM and ODM services for customers all over the world to ensure you to select the most suitable road stud for the clients' needs.