Another product made by NOKIN becomes popular in Canada, which is the solar led cat eye road stud of NK-RS-D1. On Apr 19th, 2016, our Canada client purchased 1,300 pieces of solar led cat eye road stud of NK-RS-D1. He has done a lot of experiment on this product, and NOKIN was not disappointing him that all cargo of NOKIN has past the road test in Canada. The client from Canada thought the NK-RS-D1 is a marvelous product that he has ever met. He noted that more orders of different colors would be taken for the safety of people walk and drive on road.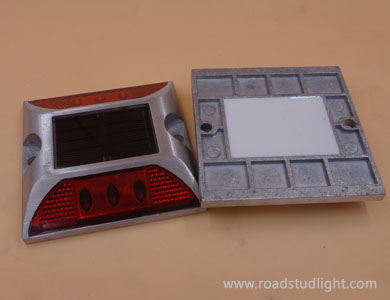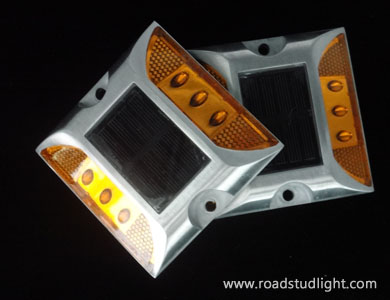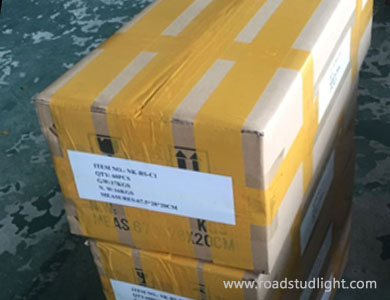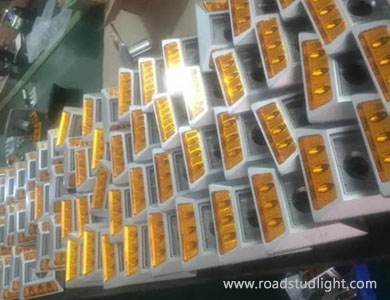 The solar road stud of NK-RS-D1 is the new star of NOKIN TRAFFIC FACILITY, and it becomes popular when it is produced. It can resist strong pressure, and the solar led cat eye road stud can work well in high temperature. This kind of road stud has strong reflective effect, which can give guidance during night time and adverse weather conditions. From the day it leaves the factory, it becomes the bodyguard of all people. This road stud is designed with handgrips and screw holes on both sides, which can be installed firmly. It has five colors for you to choose, and they are red, yellow, green, blue and white.
NOKIN TRAFFIC FACILITY is a professional manufacture and supplier for road stud, reflective road stud and other solar road signs. Although NOKIN ranks in the leading position in this field, it can never slow down the pace for innovation, and it hopes to provide the most advanced products to its clients. NOKIN has a strict and perfect quality control system with high quality standard in each process. NOKIN can also supply OEM and ODM services for customers all over the world to ensure you to select the most suitable road stud for the clients' needs.