Good news: the clients of South Africa has purchased a large number of road studs of NK-RS-A6-1 from NOKIN. And several days ago, they have just finished the installation and testing. They said that the quality of road studs of NOKIN was out of their expectation, and the product of NK-RS-A6-1 is easy to install. They wanted to say thanks to NOKIN for it has given them great help in the process of installation, and in the future they wanted to establish long-term cooperation relationship with NOKIN. The clients of south Africa noted that next time they will try other products of NOKIN.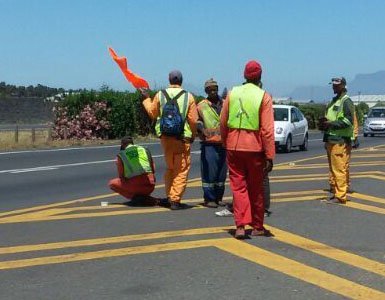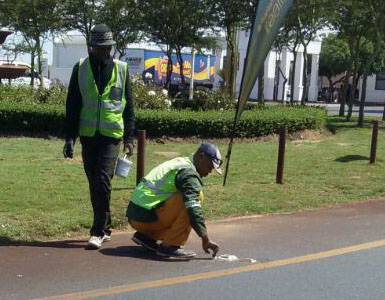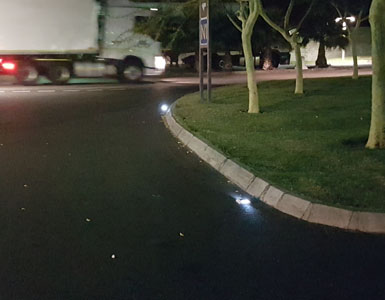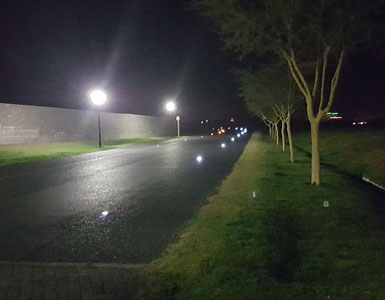 Tips for the Installation of Road Studs

The road stud of NK-RS-A6-1 is a new product of NOKIN with advanced technology. The USA brand solar panel can absorb solar energy in daytime, and the well designed integrated circuit can store electrical its, which can blinking for 140 hours if fully charged, and the led light will give out high brightness light at night to guide the way for drivers and pedestrians. For the road stud can resist high temperature, it can work well in tropical areas. The solar stud can stand the pressure of over 30 tons, so it will be installed in the middle of the road, where the cars may drive on it directly. If we can mix the epoxy resin glue with proper proportion, the NK-RS-A6-1 will be installed easily. The visual distance of the solar stud is more than 800 meter, which will warn the drivers about the way in advance to avoid the happening of traffic accidents.

The newly designed and patent solar road stud of NK-RS-A6-1 is the latest products of NOKIN, which is the leading company in the field of traffic safety facility. The solar road studs, reflective road stud and other solar road signs of NOKIN are exported to America, Canada, Philippines, Nigeria and so on. The research team of NOKIN will do many tests on one product before it goes to the market to ensure that there is no shortage of the products. If you want to know more about the products of NOKIN, please contact us to ask for catalogues. We are always looking forward to cooperate with you.