The
solar road studs
we offer are mainly used for road safety, traffic guidance and to mark traffic hazards. The extra bright flashing leds fitted in the solar road studs are extremely efficient at warning. Entirely self-contained and requiring no maintenance, solar powered solar road studs are designed to handle extremely high compression. The use of aluminum, polycarbonate and reinforced glass makes solar road
Features:
1. Easy installation:by expoxy glue and and screws
2. Energy saving. Low power consumption, and low cost due to solar powered.
3. Environmental protection. Containing no hazardous substance, and discharging no pollutant.
4. Stable performance. Integrated with
active lighting and reflective lighting.
5. Sturdy and durable. The shell are die-casted one at one time, and can bear 20 tons.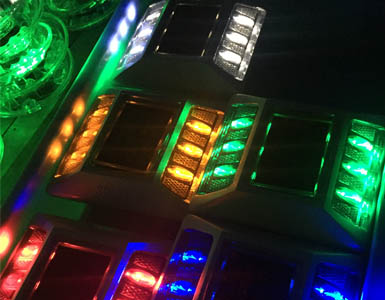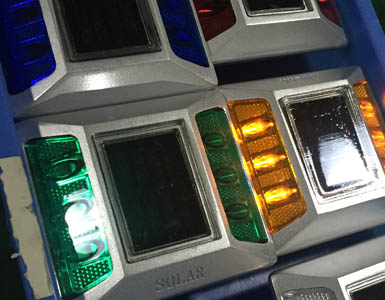 NOKIN was founded in 2005, we have our own factory to make all kinds of road safe products, our products could sell all around the world.