On Apr 18, 2016, USA customer ordered 200 pieces solar road studs of NK-RS-A6-1, which is a new product of NOKIN TRAFFIC FACILITY. The customer from the USA spoke highly of this new design and patent solar road marker. He sent NOKIN plenty of pictures that showed the solar road studs have worked well in the USA. At the same time, he noted that he was quite satisfied with the products of NK-RS-A6-1, so was the service provided by NOKIN. The USA customer expressed that he would purchase more products of road facilities when his expanded the company. NOKIN is looking forward to the cooperation with this partner for the USA again.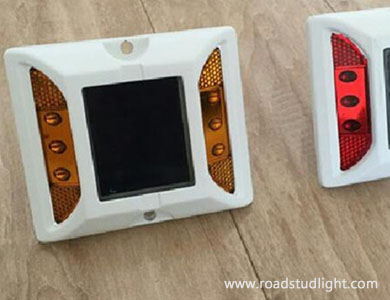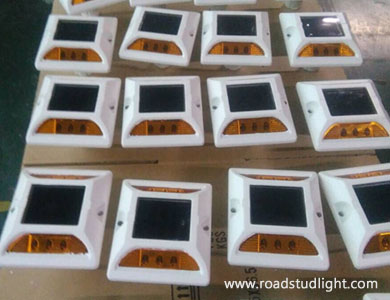 The solar road stud of NK-RS-A6-1 is a new design and patent product of NOKIN TRAFFIC FACILITY. It can stand the pressure of 30 tons so that cars can drive on the solar led marker light directly. The high brightness America brand led light, which can work for 100,000 hours, are used. The USA brand panel is equipped in NK-RS-16-1, and it has the 22% high conversion rate. It only needs a short time to charge. It is quite convenient when fix the solar road stud of NK-RS-A6-1, which can be fixed by most quality Epoxy resin glue.
As the leading road stud manufacture, NOKIN TRAFFIC FACILITY has specialized in roadway safety for 15 years. Nowadays, road studs are widely used for controlling traffic flow with a wide number of applications. NOKIN has always worked in innovation and it wants to provide the facilities that can meet the needs of all customers. NOKIN will provide the products with best quality and perfect service, and if you have any questions about the products, no matter in installation or practice use, you could contact with NOKIN at any time. NOKIN is eager to cooperate with friends throughout the world.