Solar panels can absorb solar energy directly and turn the luminous energy into electricity. It is the first link in the entire work system of solar road stud. Its working efficiency directly determines the efficiency of solar road stud. At present, the monocrystalline silicon solar panels are widely used because of the higher photoelectric conversion rate of monocrystalline silicon solar panels, which is about 14%. It can convert the solar energy to electrical energy to the greatest extent to ensure the solar energy supply of solar road stud. In addition, the solar panels must be the circuit board of high hardness and wear resistance. Solar panels need to withstand the rolling and wear of wheels every day, if the strength is not enough, it is easy to wear, which would influence the conversion efficiency of solar panels.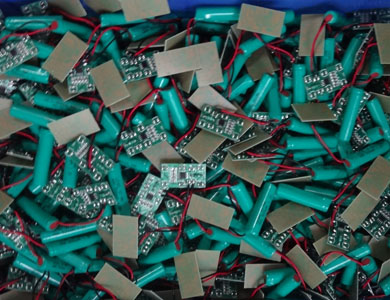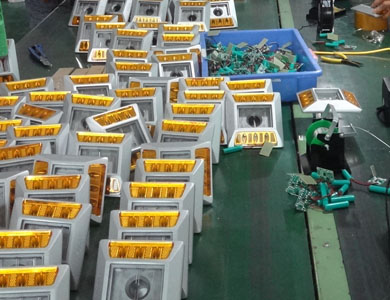 The design of the circuit board must follow the principle of simple and effective. One more circuit would bring one more possibility of malfunction. Electronic components should also be selected strictly. The whole system of road stud may break down if any component goes wrong.
With the development of the traffic safety industry, the road reflectors become normal in our life. The road stud strengthen the visibility at night, and reduce the using of street lamp, which are much more energy saving and environmentally friendly. NOKIN TRAFFIC FACILITY was founded in the year of 2005, and it is one of the professional road reflector suppliers. It focuses on the research and development of solar stud and solar road markers in the field of traffic safety facility. If you are interested in any of our products or would like to discuss a custom order, please feel free to contact us.