Never stop working hard! On November 11st, 2015, 8,000 pieces NK-1004 reflective road stud were purchased by our clients from the Republic of Congo. The road studs were favored by people of the Republic of Congo for long terms, and they all enjoyed the benefits that road studs have brought to them. Since the road stud was introduced to this country, it could let drivers to know the exact lane delineation. And this time, our clients from Congo chose NOKIN as their cooperation partner, and they were quite satisfied with the quality of road stud made by NOKIN TRAFFIC FACILITY. They stated that the reflective road stud of NOKIN had increased safety to people walking or driving on the roads, especially during night-time and adverse weather conditions.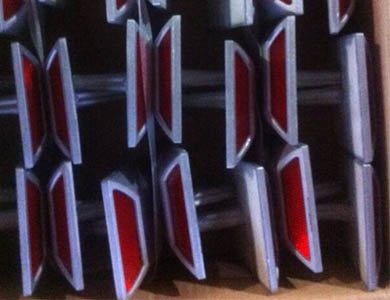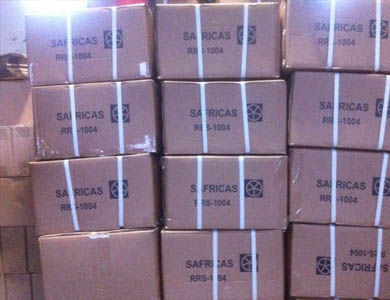 NK-1004 reflective road stud is surface mounted, and it has proven itself in many countries throughout the world and can be used on all asphalt and concrete road. But if it is installed in areas with high traffic level, it should be taken good care. The reflective road stud of NK-1004 is equipped with prismatic reflective lens, which are protected with an abrasion resistant coating and offers excellent reflectivity and visibility in all weathers and achieves the highest ratings for night time visibility in BS EN 1463. The polycarbonate stud body of NK-1004 reflective road stud is designed to deliver excellent durability and dissipate impact forces.
"High Quality, Reasonable Price, Best Service, Right& Prompt Delivery" is the operation philosophy of NOKIN TRAFFIC FACILITY. Our products cover the markets in North and South America, Europe, East Asia, the Middle East and Africa and we emphasize on goods quality to meet clients' requirements and win markets in their areas. NOKIN has a strict and perfect Quality Control System that evaluates each process with high quality standard not only for materials and small parts, but for final products. Give NOKIN a chance, and NOKIN will give you a miracle.