On 19th April, 2018, 100,000 pieces NK-1002 cat eye reflective road studs made by NOKIN TRAFFIC FACILITY were purchased by client from Argentina. NOKIN become the sole supplier for all road markings and road studs, and it is also responsible for the removal of road markings throughout the country of Argentina. NOKIN promises that they will try their best to do the maintenance of all road markings and road studs in Argentina. Ross Bullerwell, director of operation for the Argentina company, pointed out that the contract signed with NOKIN would assist us in achieving our goal, and he believed that the products of NOKtiIN would take their company from strength to strength. At the same time, they were looking forward to the after working with NOKIN TRAFFIC FACILITY and to develop a longtime cooperation.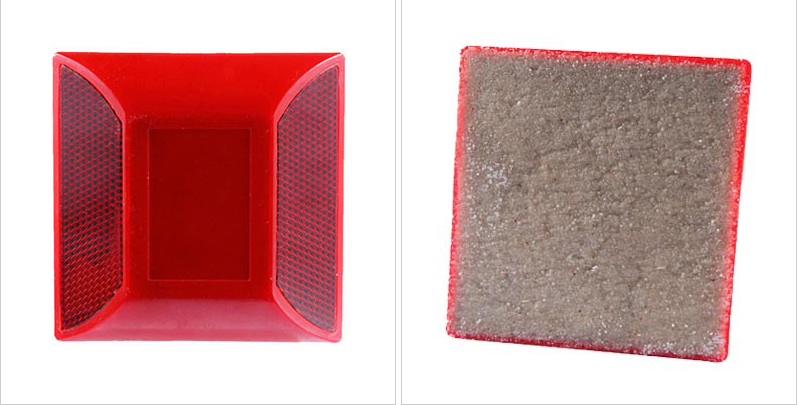 NK-1002 reflective road stud is made of high quality ABS material, and the reflection of reflective road studs can meet ASTM D4280 and EN 1463-1 standard. It has been shown to enhance safety performance and to have a more sustainable and economical method of delineation during night time or adverse weather. The NK-1002 reflective road stud has high reflectivity and fad resistance. The reflective road stud of NK-1002, which can be installed easily, has a special groove design to improve reflectivity and compression resistance, and the adhesive ability of NK-1002 is quite great. You can spend the least money in buying NK-1002, but it can bring you the best using experience.
"High Quality, Reasonable Price, Best Service, Right& Prompt Delivery" is the operation philosophy of NOKIN TRAFFIC FACILITY. Our products cover the markets in North and South America, Europe, East Asia, the Middle East and Africa and we emphasize on goods quality to meet clients' requirements and win markets in their areas. NOKIN has a strict and perfect Quality Control System that evaluates each process with high quality standard not only for materials and small parts, but for final products. Give NOKIN a chance, and NOKIN will give you a miracle.