The raised pavement marker is a kind of aluminum road stud which can reduce traffic accidents at intersections of crossings of the road and give guidance and hazard warning at night or bad weathers. The solar panel on it absorbs sunlight in daytime, and transforms the solar energy into electrical energy, which is stored in the NI-MH battery or Lithum battery inside it, and then gives out light automatically at night. The aluminum shell of the raised pavement marker is much stronger than the traditional road studs.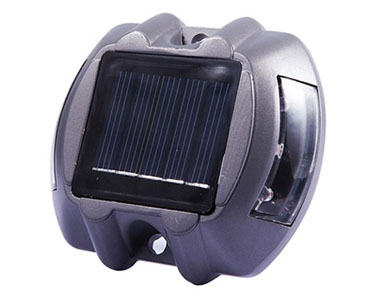 Features of the raised aluminum road stud:
- Strong compressive resistance.
- Lower cost than traditional road stud reflectors.
- Visibility is 10 times greater for drivers than glass reflective highway road markers.
- Visible in rainy or foggy days.
- Better water proof performance: IP68.
- Effective additional driver safety when used in conjunction with street light reduction schemes.

Applications of the raised pavement markers:
Covered & Level Car Parks Entrance & Exit Points.
- Commercial Premises.
- Petrol Stations.
- Indoor & Outdoor Roads, Driveways.
- Convention Spaces or Factories.
- Cross Overs.
- Loading Docks.
- Railway Crossings.
- Tram Stops.
- Pedestrian Crossovers.
- School Crossings.

Supply the best quality products with a best price!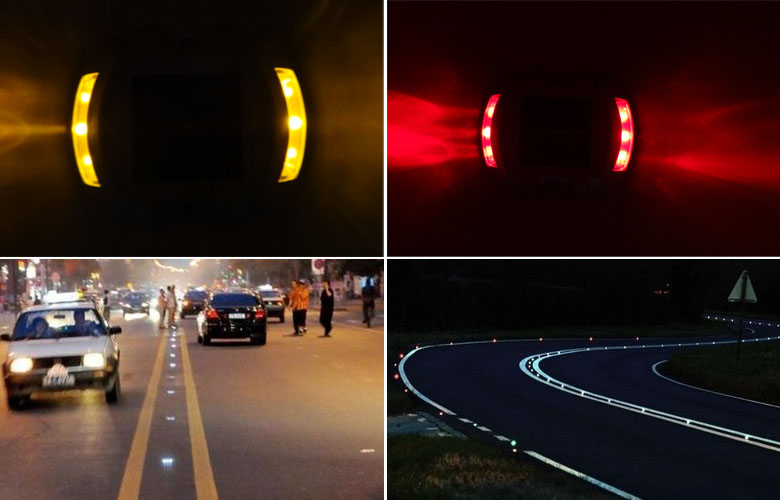 We specialize in road safety facility for more than 15 years. We have always engaged in providing clients with high-quality road stud, solar road stud, reflective road stud and other solar road signs, and bringing the best user experience to customers. The products of us have been exported to every corner of the world. All our products are ISO9001:2000, CE & RoHS approved. If you want to know more details about the road stud for sale, please contact us!