With the development of the solar road studs, they are no more than traffic facilities, and they gradually become decorations on the ground. In order to satisfy the needs of clients, on the basis of the old type, NOKIN TRAFFIC FACILITY produces a new type of solar road stud, which is much more beautiful. The plastic reflective solar road studs are made with high-quality materials, and the solar panel on the top can absorb solar energy from all directions, which increases the coefficient of ultilization of solar energy. The LEDs are set around the solar panel, which can give out strong light, and the light will be colorful as the color of the solar road studs are different.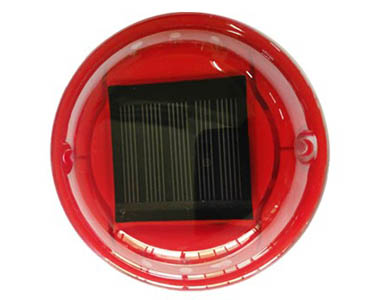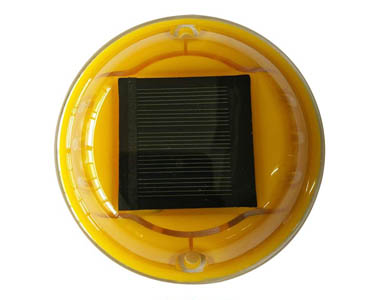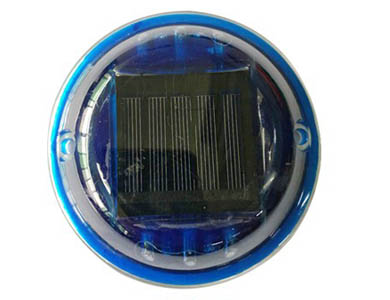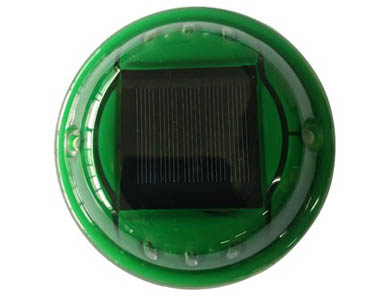 Features of the solar road studs:
1. Round shaped. The vehicles can pass the solar road studs without big toss and they does no harm to the wheels of vehicles.
2. High pressure resistance. The material of monocrystalline silicon are applied, which can resist heavy pressure and violent impact. The pressure resistance of this type of solar road stud is over 20 tons.
3. Water-proofing. The solar road studs are sealed closely, so they can work normally even if it rains heavily.
4. Colorful. The base of the solar road studs are with different colors, which are blue, green, yellow and red, and the light giving out through the LEDs is reflected by the color of base. The color of red and yellow can be warnings for drivers, the blue can make the drivers at ease, and the green can make the eyes of drivers feel relaxed.

Always aiming at the purpose of providing the best solar products for clients, NOKIN TRAFFIC FACILITY works hard in research and development. NOKIN has conducted experiment in different countries to make the products can work in different climates. NOKIN provides solar road studs, integrated solar street lights and solar traffic signs, which are highly spoken by clients all over the world.