Traditional solar road stud is a system that can achieve the photoelectric conversion, energy storage, LED flashing alone. However, due to the solar panel, circuit and battery in the solar road stud, its compressive strength value is hard to meet the requirements of the related technical standards of the Ministry of Transport. Besides, the battery can't be replaced, thus the service life of road stud is limited. Active road stud concentrates the solar panels, batteries and control circuit of each solar road stud together in a control cabinet. The effective control distance of a control system can reach 500 meters. Solar road stud only retains LED lamps and a simple voltage regulator circuit for display. Then, the interior of solar road stud becomes quite simple with high compressive values, which can reach or exceed 16 tons. Another advantage of the active road stud is that there is only one solar panel, which is suitable for mountainous roads with twists and turns, trees and the sunshine is not enough on the ground. When in use, just put a piece of solar panel in sunny places. While traditional solar road stud requires plenty of sunshine in each road stud point, which is not realistic. Therefore, active road stud is an important technical way to develop the industry of solar road stud. The point must be emphasized that the shell of active road stud used on pavement had better be cast aluminium.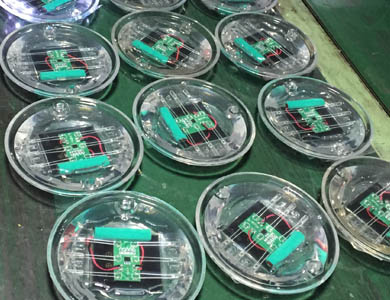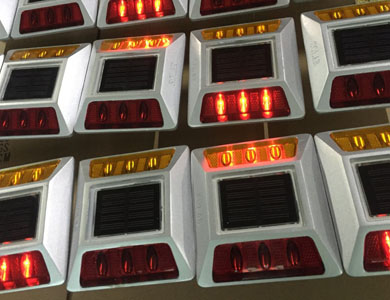 Although the performance of active road stud is good, grooving, wire embedding and potting on the road should be made when installation with huge work quantity. It has higher requirements on engineering quality.

NOKIN will always insist the operation philosophy of "High Quality, Reasonable Price, Best Service, Right& Prompt Delivery". We are looking forward to cooperate with old and new friends who need traffic facilities with good quality and wonderful service.