The reflective pavement marker, which is maintenance-free, is a lighting device powered by solar energy and is used in road construction to delineate the road for motorists. The reflective pavement marker of aluminum shell has strong pressure resistance, and the pressure resistance of NK-RS-A6 is over 20 tons, so it is always installed in the center line of roads. Compared with the plastic road studs, the cast aluminum stud is much more visible in rainy or foggy conditions. The reflective pavement marker has two working method: one is blink and the other is constant lighting, which can satisfy various needs of the users.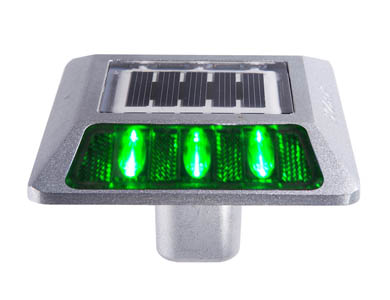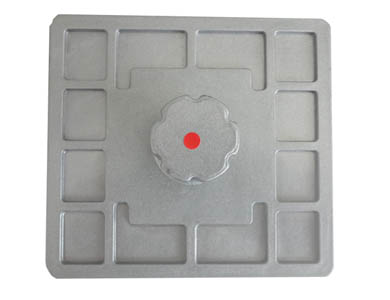 Features of the reflective pavement markers:
- High temperature adaptation, high quality NI-Mh battery.
- Aluminum shell with strong pressure resistance of over 20 tons.
- Inside reflector.
- Better water proof performance: IP68.
- Several colors: blue, white, green, yellow.
- Double side led road stud or single face green reflective stud can be designed.
- Long visual distance of over 800m.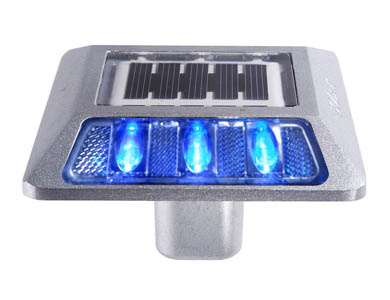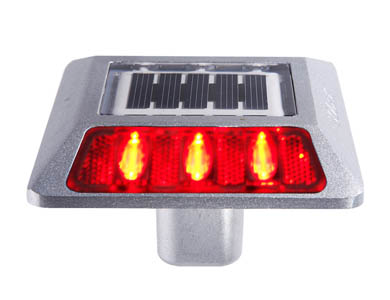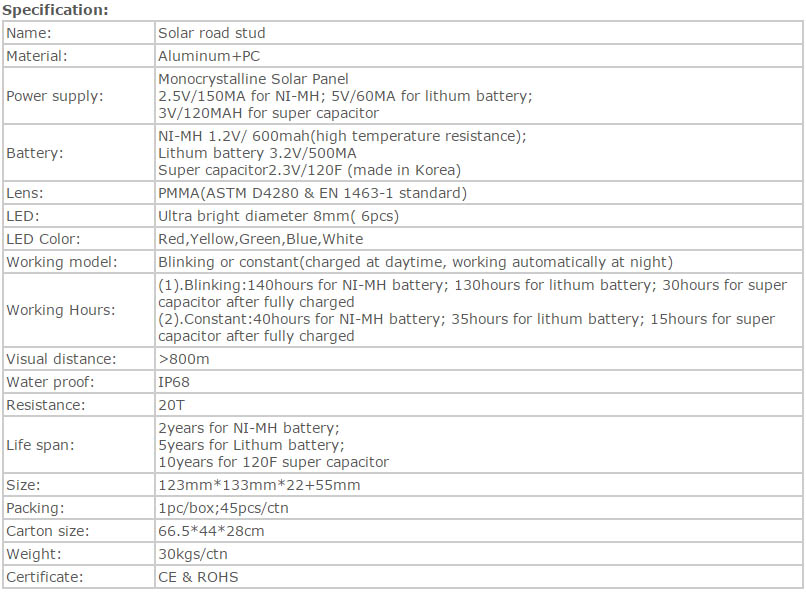 Application of the reflective pavement markers:
- Commercial Premises.
- Petrol stations.
- Underground garages.
- Indoor & outdoor raods.
- Joint intersections, on and off ramps, center lines of roads, entrance, bridges.
- Airport, bike and pedestrian lanes in squares or parks, carpool lanes.

NOKIN is a professional manufacturer and supplier for traffic facilities for more than 15 year. We have rich experience in producing solar road studs. Ranking in the leading place of traffic safety industry, we never stop our pursuit of innovation. We have our own research and development team always working on to produce advanced and fashionable studs to meet every client's unique needs. We hope to establish long term cooperation with friends all over the world. If you have questions about our products, please contact us, and we will give you reply as soon as possible.