The raised pavement marker is exotic, and it is an advanced traffic safety facility comes from foreign countries. It can also be called road stud, which means the stud on the road to describe its appearance, and this name is quite popular in England or European countries. Today, we will go to America to see the raised pavement markers in this country.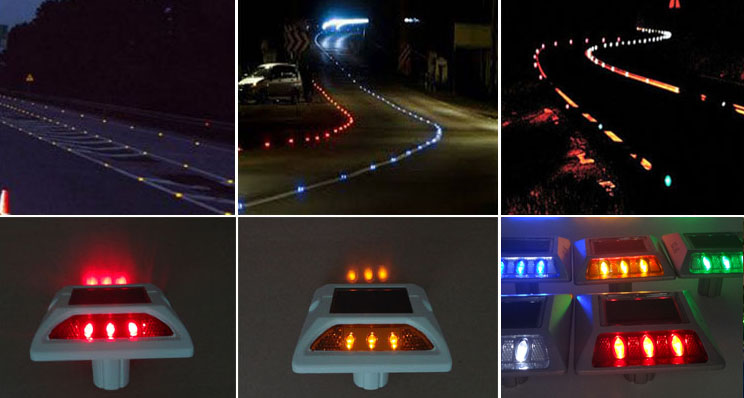 Read:Testing of road stud

It is clear that the raised pavement markers are widely used in America, but when you come to there, you will be shocked by its quantity and wide range of use. No matter in expressways, country lanes, or paths in the campus, road studs are scattered in all those places. Where is vehicles, where is raised pavement markers. In America, the drivers have already formed a concept as this: follow the guide of marked lines in the daytime, and follow the road studs at night. In their mind, the road stud is the marked lines at night, and it is as important as the marked lines. The standard of road stud in America is ASTM4280, and the standard of our country takes the ASTM 4280 standard as reference, and adopted it greatly in the premise of our practical condition. The road studs in America will replace regularly, in one year or two years, for they are consumables, and the road studs installed in the center of road will be damaged severely. We could set the awareness of raised pavement markers like Americans, and this will bring more safety to our way.

NOKIN has worked on the field of traffic facilities for more than 15 hours, we have accumulated rich experience. We have various traffic products, such as road stud, reflective convex mirror, solar street light, and solar traffic signs. NOKIN never stops the pace of innovation and enlarge its market share to provide the most advanced traffic facilities to clients at home and abroad. We can provide OEM service to meet your unique needs. Please contact us to ask for product catalogue.