NOKIN has been in business for over 19 years and is considered a specialist in the field of
solar road studs
. Back in 2001, CEO Victor Qin was aware of the solar studs demands within the market. He was able to translate those demands into a well-developed solar road stud. NOKIN flourished and has matured into a internatiional company that offers advice, as well as supplies and installs the solar studs. NOKIN emphasize providing professional advice, sustainable products and flexible traffic solutions. Additionally, we think along with our clients to find the best solutions.
Nokin Traffic
Limited have
their
own solar road stud factory to make all kinds of road safe products, NOKIN solar road stud could sell all around the world.
Nokin Traffic
Limited
is a manufacturer not trading company, NOKIN have produced the road safe products for years in Shenzhen, so the price is quite competitive in the market, and the quality is superior.
The
most advantageous products
of Nokin products
are all materials road studs, especially
solar
road stud
which enjoys the high quality and low price in China. Meanwhile, NOKIN have other traffic products, such as traffic cone, delineator, convex mirror, solar traffic signs, solar street lights, and road marking machines, etc.
Solar road studs could be used in Schools and hospitals, High traffic areas, Airports, Walking paths, Transit stations, Parks and campuses.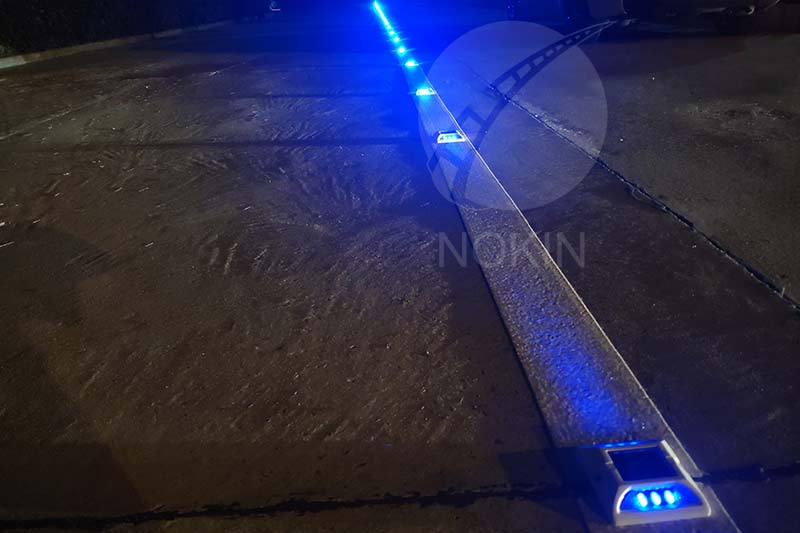 1. Production material: National standard cast aluminum, Japanese bulletproof PC, compression resistance, IP68 waterproof.
2. Construction: Fill the back with epoxy resin glue, and place solar road studs directly on a clean road. The glue is dry and easy to install.
3. Cost performance: Solar powered, no wiring, long service life, basically zero maintenance cost.
4. Climate: Applicable temperature -25℃~+75℃. Deserts and snowfields still work normally.
5. Comfort: Red, yellow, white, blue and green and other mild colors, not dazzling, the product is flush with the ground, and the vehicle passes without bumps.
6. Visual distance: More than 800 meters, there is plenty of time to react to the road ahead.