The safety awareness of people has increased in recent years, so an increasing number of traffic safety facilities has been applied in our daily life, which have already become the caretakers of drivers and pedestrians on the way. Yellow, red and blue are the most common colors of the reflective road studs that are used nowadays, and in order to make the reflective road studs more fashionable and safety, the green reflective studs are put into markets. As the ordinary road studs that we can see before, the green reflective studs can resist heavy pressure, good performance in reflection, and the transparent cover on them can prevent the reflectors from being rubbed and being falling off.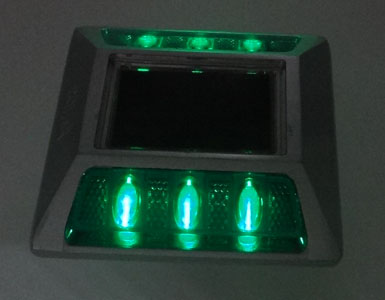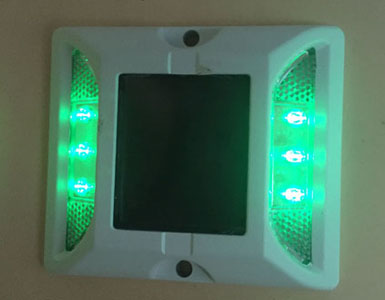 Compared with the reflective road studs of ordinary colors, the green type will make drivers or pedestrians fell at ease. It can make them feel relieved, and it will be much more comfortable for their eyes when seeing the color of green. Green is also a symbol of safety, so they will feel safe if the green reflective studs are installed. The green light can penetrate thick fog and it is easy to be noticed at night or in adverse weathers. So the green reflective studs are favored by clients when they are just put into markets.
Ranks in the leading position on the field of traffic safety facility, NOKIN never gives up updating and introduction of products. The products of
solar road stud
,
reflective road stud
and amber road stud are favored by clients of NOKIN, and the products have been exported to nearly every corner of the world. Not satisfied with the achievements that have been made now, NOKIN tries its best to extend its business and produce more advanced products to meet clients' unique needs. Choose NOKIN, and we will give you the best service that we can provide.