The development of the production of the solar reflective road stud become fast in recent years, for the science and technology have get great improvement. With the improvement of science and technology, the production technology has developed greatly in recent years. Compared with the earlier solar road studs, the solar products produced nowadays make great breakthrough in illuminating pattern, outlooks, functions, etc.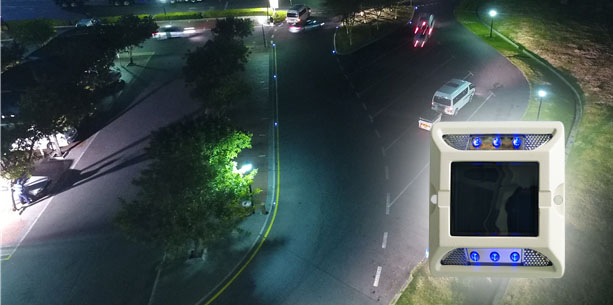 The illuminating pattern of the previous solar road stud is flashing, for the producers think that the flashing light is much more attractive. However, the technicians find that the flashing light may make the drivers upset or anxious, and the solar road stud which is constantly ON can make them feel comfortable. So the working pattern of the solar cat eyes produced nowadays is constantly ON, which can be installed in the expressways.




Read:Installation Method Of The Road Stud

The solar road stud produced in recent years not only concentrates on the practical use, but attaches great importance to the outlook. The performance in pressure resistance and water-proofing are improved greatly, and the design of the outlook is more concise and artistic. The solar road studs seem like luminous pearls set on both sides of the ways, which can not only guide the way for drivers, but provide aesthetic feeling.

As a professional solar products manufacturer and supplier, NOKIN TRAFFIC FACILITY works in the field of solar traffic safety facility for more than 16 years, and it now ranks in the leading position of this industry. Its research and development team is always working on provide new products with the most advanced technology. The OEM service and customized service can be provided to the consumers for their unique needs. "High Quality, Reasonable Price, Best Service, Right&Prompt Delivery" is NOKIN`s operation philosophy. The solar road stud and solar road markers of NOKIN have won praise from clients all over the world. If you are interested in the products and technology of NOKIN, you can send e-mails to us to ask for catalog, and we will reply you in detail as soon as possible.